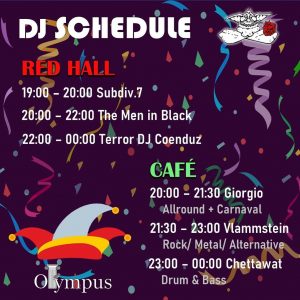 SOLD OUT!
—
Party people, it's happening, the rumours are true: a new, additional November BeestFeest!
We will see each other on the 11th of the 11th. So, you can come celebrate carnaval with us in the cafe or enjoy the occasional carnaval song in the big hall. Will you come dressed as a Disney character, a party animal, or perhaps as your favourite Olympus board member? The best costumes will win awesome prizes, so do make sure to whip out your neatest costume.
We will again start a pre-sale of tickets. The sale will open the 4th of November, at 20:00. Tickets are 3,50 euros each. The sale will take place here. The doors will close at 21:00! Make sure to enter before that!
See you the 11th! Let's make it a crazy night ?